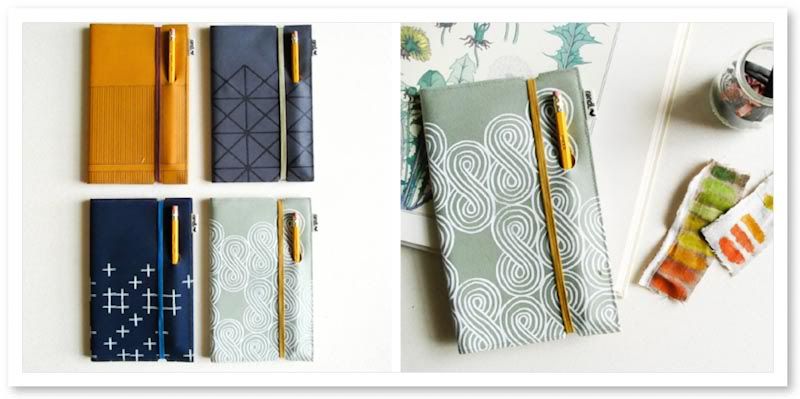 More impressive to me than
RandL
's product is their lifestyle. For two couples to come together in almost all aspects of their lives to live out what they are passionate about is beyond cool to me. I'll let them tell you about it themselves. From their website:
In 2008, two creative couples merged their funds and lives to purchase a tidy side-by-side duplex in the Scandinavian neighborhood of Ballard in Seattle, Washington. With separate living spaces above, the basement garages were joined to create a shared work space for all!

On the Right - Jean&Chika's home-business studio and R&L Goods central. Well stocked with 4 sewing machines, cutting tables, a loom, a knitting machine, and countless fabrics and notions from years of compulsive collecting. All R&L Goods are designed and made right here!

On the Left - a workshop for house projects and a general mess space. Past times and current obsessions include slip casting, laser cutting, re-upholstery, door refinishing, leather working, and bicycle maintenance.

The joined yard is full veggies in the Summer and weeds in the Winter and (as usual) we have some grand plans in mind. Jean wants a chicken coop, Dylan wants less lawn to mow, Jared wants a fire pit, and Chika wants to eat all the Kale and Arugula they can grow.

From collaborative home/business ownership to collaborative projects and picnics - we believe in working together to achieve more than the sum of our parts. We aim to offer casual, yet distinctive everyday necessities that compliment the Right&Left sides of your brain, the creative and logical sides of your life.
I think that is awesome.
{
♥
}