I've been doing a lot of research lately on business models and philosophies. I've been digging and digging to find companies that have good philosophies, while many of them do not fit the 'green' label, I feel they deserve a category of their own. They are entitled to recognition for having responsible business models. I like to use the term 'conscious' to describe these companies. Conscious: (adjective) fully aware of or sensitive to something. Something can be anything but maybe it's just not everything. Follow me here-- maybe a company uses materials your not a fan of but they do care deeply about who or where they are manufacturing their goods. That counts in my book. Have you ever researched the costs involved in manufacturing in the United States versus China? While many independent companies are aware of and conscious of their impact, many could not or would not survive if they did what was necessary to receive the 'green' stamp of approval. I believe we need to take a deeper look at the companies that value craftsmanship. If an item is held to the up most standards of craftsmanship then that item will stand the test of time and as I
tweeted
recently to my dear friend,
Rikkianne
"Heirlooms are Eco friendly." If you are a thrift junkie then you understand this concept well. I'll use Ralph Lauren as an example, while his company would surely not qualify as being 'green' many of his higher end items from the 1970's or 1980's are as beautiful now as they were then. All I ask is that you don't overlook an item you may love because it's not 100% green, invest in what you love but look for craftsmanship that will allow you to pass that baby on, or donate it so that I can snatch it up on my thrifting adventures. Deal?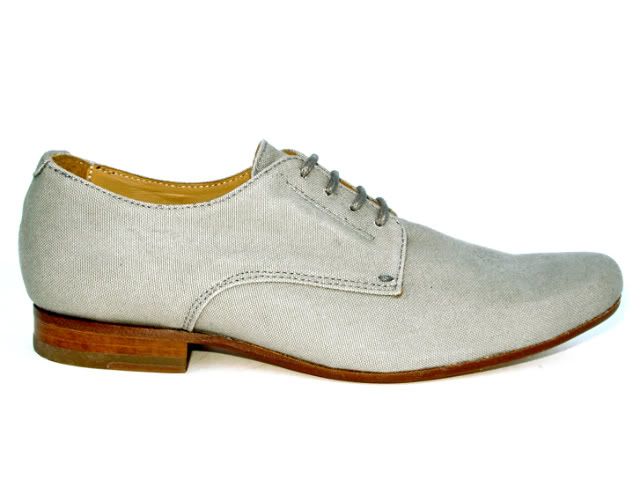 Now, feast your peepers on these. I sure have. They are made by
The Generic Man
. Their collection of shoes are "hand-sewn and bench-built by three generations of Portuguese craftsmen, no two pair of shoes is quite the same." I like that a lot. Oh, and they are on SALE
here
.
{♥}